Tickets are now available online for the 62nd Genoa International Boat Show
by Confindustria Nautica Jul 10 01:18 PDT
September 22-27, 2022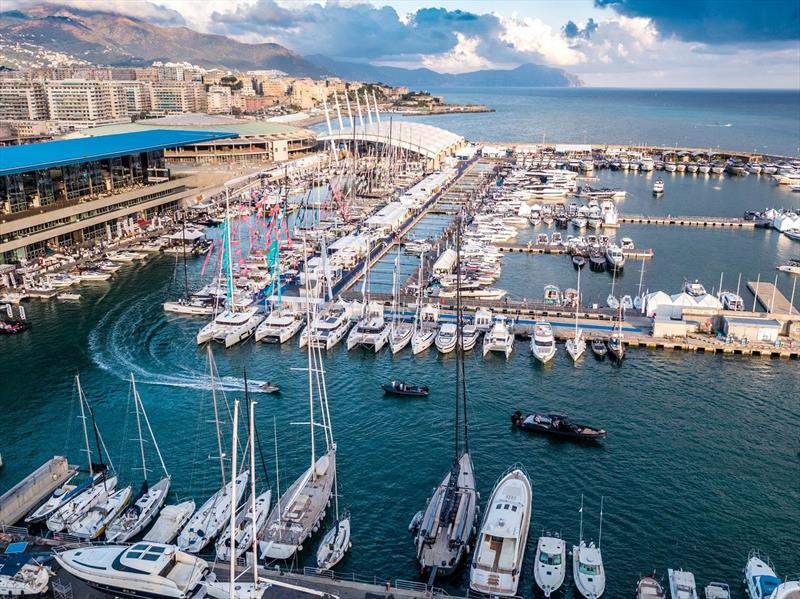 Genoa International Boat Show © Confindustria Nautica

Tickets are now available online for the 62nd Genoa International Boat Show, organized by the Italian Maritime Industry Association – Confindustria Nautica – in Genoa from September 22-27 this year. Tickets can only be purchased online from the official website salonenautico.com/en with a total price of €18.00 + €1.00 for presale rights. Payment methods include credit card and, starting this year, Apple Pay and Google Pay.
The Genoa International Boat Show is the most representative event of the world-renowned excellence of the Italian yachting sector while acting as a key reference point and global platform for institutional, technical and market interactions across the industry, operating 365 days a year. The 62nd edition, already full in terms of Italian and foreign exhibitors, should perfectly reflect its corresponding market characterized by a sustained growth trend, confirming the central relevance and strength of the event.
The event already has 61 editions to its credit, which constitute a unique wealth of experience, combining the unshakeable solidity of the past and a clear vision of the future and establishing itself as a sharp, efficient and impactful organizational model, a symbol of the influence of the Made in Italy brand throughout the world.
The 62nd Genoa International Boat Show, after having already demonstrated last year its very first significant developments in terms of layout, with a view to the completion of the brand new Genoa Waterfront in 2023, will offer visitors and exhibitors the multi- successful specialist set up in previous years, with renewed and developed services, adapted to the five market segments it represents: Yachts and Superyachts, Sailing World, Boating Discovery, Tech Trade and Living the Sea.
More than 200,000 square meters of land and water exhibits, 1000 boats, a rich events calendar and numerous workshops scheduled in the Blue Pavilion – the traditional FORUM of institutional events, offering sectoral conferences and seminars Forum Innovation techniques – and a full program of events at the Teatro del Mare (Theatre of the Sea), are all set to make this 62nd Genoa International Boat Show as engaging and informative as ever.

Useful information:

When: From Thursday September 22 to Tuesday September 27 | 10:00 a.m. – 6:30 p.m.

Where: Kennedy Square, 1 | 16129 Genoa (GE), Italy

Tickets: Available only online on the official website: salonenautico.com/en

Payment methods: Credit card (VISA, Mastercard, American Express), Apple Pay and Google Pay

Price: €18.00 + €1.00 presale | Free access for children under 12