The new edition of

Palma International Boat Show, which began today at the Moll Vell in Palma, exceeds the figures before the pandemic. Thus, the show will have 276 participating companies, six more than in 2019 and 49 more than last year, which represents an increase of 21% compared to 2021. In addition, a total of 264 ships will be presented on the water.

One of the highlights of the new edition is the participation of new companies that had never participated in the PIBS before. In concrete terms, 28% of exhibitors are coming to Palma for the first time to present their new nautical products. This is due to a segmentation of the surface which allowed them to gain a little more exhibition space despite a fairground of the same dimensions of 81,388 m². In addition, this is also due to the fact that due to the lack of stock that some companies have suffered from, not all moorings have been occupied as planned, which has made it possible to accommodate new additions, making it possible to offer a very large sample of what the maritime industry is today.
In the upcoming edition (54%) are local, (18%) national and (28%) international companies. Indeed, in recent years, the Palma International Boat Show has become the event that opens the nautical season and one of the most important gateways for international companies wishing to establish themselves on the islands, or establish relations with local companies and thus open up new commercial channels.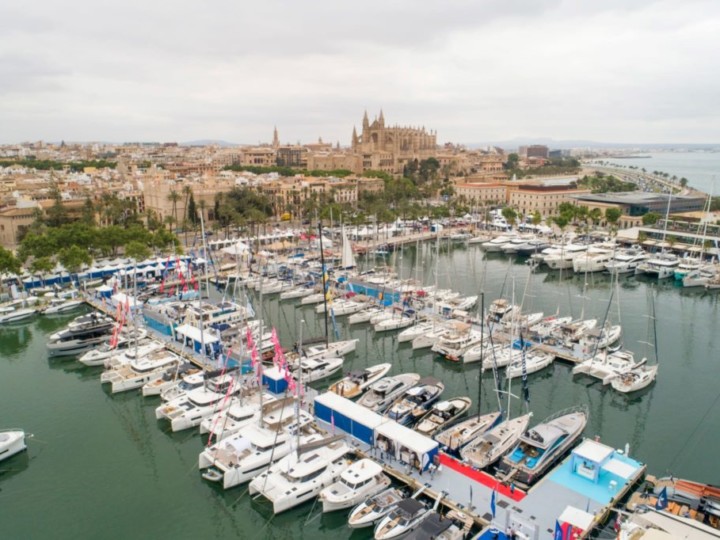 The Palma International Boat Show includes the Palma Superyacht Village, for the sale and rental of boats over 24 meters in length. This year it is characterized by the largest exhibition of sailboats in Europe, as well as a wide range of motor boats. This area also includes the area dedicated to the repair and maintenance of boats (refit & repair), which this year has the participation of 21 companies dedicated to this activity of the nautical industry, as well as service companies in d other areas of the fair. On the other hand, the Palma Superyacht Village will inaugurate a new space dedicated to crews, where specialized activities and training will take place, a commitment to growth in the years to come.
Here are the three impressive brokerage yachts to see on display.
The Moon
Perini Navi
53.2m
La Luna is a 53.2m ketch-rigged sailing yacht with a steel hull and aluminum superstructure. She was delivered in 1997 by Italian shipyard Perini Navi with in-house interior and exterior design, she was recently refitted in 2017 and is presented in good condition.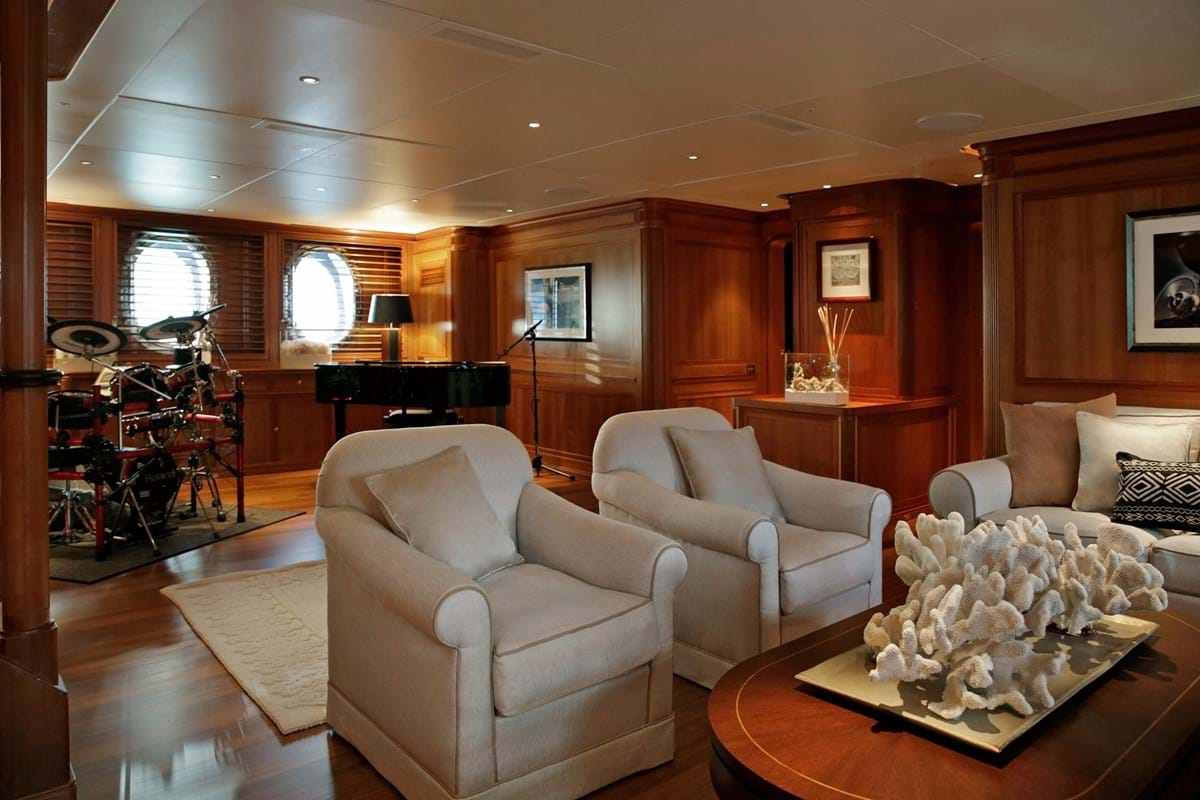 Particularly special features include the "big-top" circular circus lounge on the main deck, a unique feature and entertainment purpose of this yacht. Featuring 270-degree views, a salon, dining for 10, and a sit-down bar, this remarkably atmospheric space is accessed through the wheelhouse or the side decks. The yacht also has a beach club with a day and sea deck as well as an aft bathing platform with shower added during the last refit, a boarding ladder amidships for use by all weather and storage for two 7m Novamarine tenders under the foredeck hatches.
The Moon will be presented by Burgess.
Surama
Royal Huisman
40.7m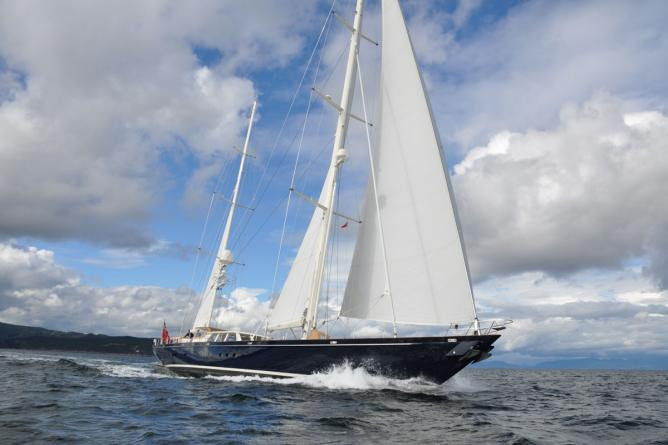 Surama is a ketch-rigged sailboat, built by the Royal Huisman shipyard in Holland. She was built to a design by Ted Hood and was launched in 1997. Improved considerably over the years, Surama underwent its last refit in 2017. Surama has a very spacious three-cabin layout, allowing her to accommodate up to eight guests. The large owner's suite is aft and has a private office as well as direct access to the cockpit. from Surama The contemporary interior is designed by Andrew Winch with light, modern styling, sleek curves and split-level sight lines. The deck layout has been carefully considered to provide areas both for guests and to facilitate sail handling, with a large main cockpit for dining and a sunbathing area forward.
Surama will be presented by Camper and Nicholsons.
Rainbow
Holland Jachtbouw
39.95m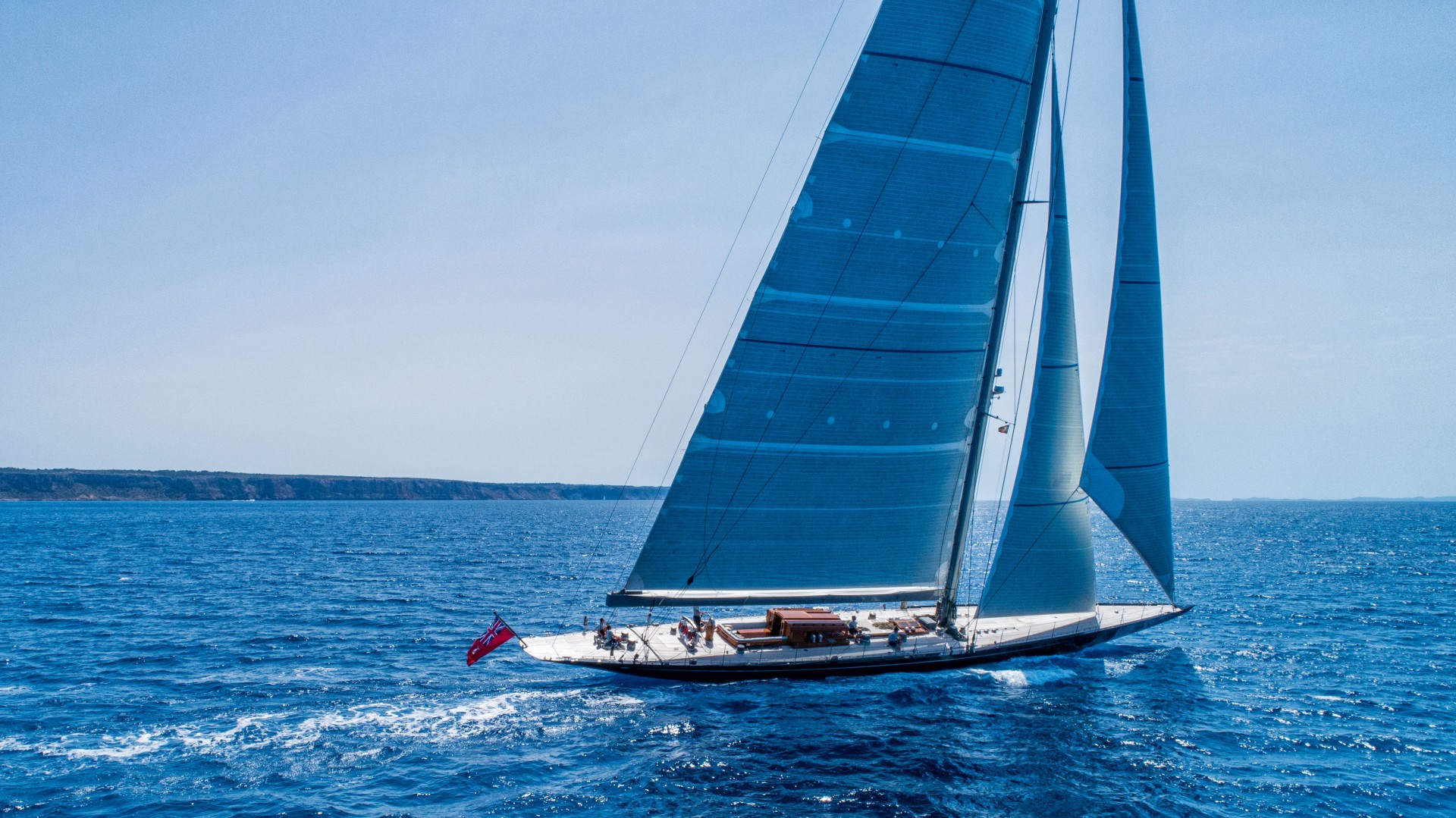 Rainbow is a sailing yacht like no other. This sloop sailing yacht was built by Holland Jachtbouw with naval architecture by Dykstra Naval Architects as a replica of the classic J-class yacht Rainbowwhich won the America's Cup in 1934. Luxury yacht Rainbow is the first J-Class to feature an innovative hybrid propulsion and power system. The yacht runs on Hy-Store Li-ion batteries and a lightweight 50kW Hy-Gen variable speed generator combined with the 50kW main engine with an integrated flywheel generator to provide power. Sailboat batteries can be charged while sailing, reducing the carbon footprint. In addition, the Rainbow sailboat is an exceptionally quiet vessel, thanks to its innovative electrical systems and floating interior.
Rainbow will be presented by Northrop and Johnson.
Credits: Bourgeois; Camper and Nicholsons; Northrop and Johnson